I do a lot of editing. I am a copy editor for a Fortune 100 company by day, and a freelance editor for a small press, individual authors, and independent clients by night. I have dreams about correcting grammar, punctuation, and plot holes. These are happy dreams.

Because of this, I think I'm uniquely qualified to reveal a few editing secrets. We're trained to be professional and polite. But what we're thinking is an entirely different story. Let's take a look: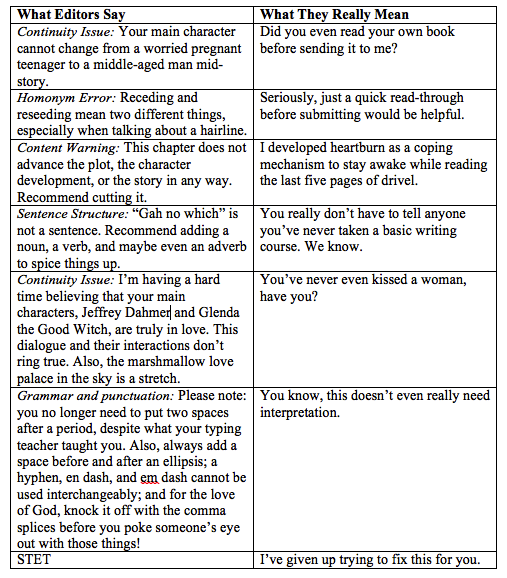 Hopefully, this has provided you with some valuable insight. We might be all politeness and professionalism on the outside. But on the inside, there's a good chance we're plotting to splice you with a comma or dangle you from a participle. There's a dark side to all of us, I think.