Recently, the fabulous Catherine Grant (
www.authorcatherinegrant.com
) invited me to participate in the Writing Process Blog Tour. The Writing Process Blog Tour is a means for writers to talk about how they write, and to introduce other writers. Each contributor talks about their writing process, and invites 3 others to talk about their own work, and so on. Since another fabulous author, Ursula Wong, and I, often collaborate in our writing, we decided to collaborate on our contribution to the Blog Tour. Be sure to let us know what you think!
1. What am I working on?
Stacey:
I just finished rewrites on my novel,
Ordinary Boy
, about a young man growing up in the '80s who struggles with bullies, girlfriends, and a monstrous stepfather. It's due out in early 2015 from Dark Alley Press. My next project is a novella about two sisters, one of whom is a zombie. It's a sweet tale of sibling bonding, insults, and the undead. My own sister is undoubtedly thrilled that I've turned her into a decaying zombie in this tale.
Ursula
:
Amber Wolf
is a novel about Lithuanian resistance to the Soviet occupation of 1944. People from all walks of life moved to military-type camps in the primeval forests, and ran missions against Soviet strongholds. I talk about living conditions, the source of weaponry, and some of the moral questions. Can you fight a brutal enemy without becoming brutal yourself?

2. How does my work differ from others of its genre?
Ursula:
Amber Wolf
is the only novel I am aware of that discusses the topic of Lithuanian resistance to the Soviets during WWII. While it is historical fiction, I also incorporate some Lithuanian culture with phrases, folklore, and traditions, like saying a prayer to good health under a crescent of the moon.
Stacey:
Maybe my work isn't that different from others in my genre. I've been accused of copying Jeff Strand, emulating Neil Gaiman, and lifting entire plot points from Stephen King. (Check out my book,
That
, about a murderous alien clown that lives in the sewers.) In all seriousness, I tend to write funny horror, which is probably not that common.
3. Why do I write what I do?
Stacey:
I write humor because there's nothing in the world I enjoy more than laughing (except, perhaps, for a fresh Double Stuf ® Oreo). The horror thing came about because my husband kept badgering me. "You should try writing horror," he'd say all the time, and I'd say "If you keep that up, I'm going to slit your throat, dismember your body, freeze it, and then feed the pieces through a wood chipper." That's about when I realized he might have a point.
Ursula
: I've been writing for 4 years and my novels,
Purple Trees
and
Amber Wolf
are about topics that have always interested me. My great-grandparents were born in Lithuania, so
Amber Wolf
has special significance to me.
Purple Trees
is about a woman with a tumultuous past that affected her relationship with her son. It is also about death, abuse, and life in the farming community of rural Massachusetts during the 1960s and 1970s. I grew up on a diary farm and wanted to talk about that lifestyle.
Stacey
: You did? I grew up on a dairy farm, too.
Ursula:
Really? Do you ever write about it?
Stacey:
Sometimes . . .
4. How does my writing process work?
Stacey:
My writing process is heavily fueled by caffeine. Also, I often get story ideas by thinking about people who have wronged me in the past, and trying to imagine creative ways to do them in. For instance, there was one girl, Sally, who wouldn't let me sit with her on the school bus because our dairy farm was a bit odorous. I recently wrote a short story in which a little girl named Sally finds herself in a dark field, surrounded by angry, carnivorous cows. Is it horror? I like to think of it as comedy.
Ursula
: I write every day and try to stay organized so that all my writing contributes, somehow, to a story or novel. When the well is dry, I don't force myself to write. I find that taking some time away from writing now and then helps ideas to gel.
A key part of my writing process involves a team effort where Stacey and I, along with two others, collaborate on the editing and marketing aspects of book publishing. For details, see our
Susan Kaye Quinn post on collaboration.
Stacey:
Well, yes, that answer was much more logical than mine. Good advice!

I highly recommend
Ursula Wong's
writing and encourage everyone to check her out at (
http://ursulawong.wordpress.com
). Ursula is a retired Computer Engineer who lives in Massachusetts with her husband and daughter. Her work has appeared in
Spinetingler
and Every Day Fiction
magazines. She is a winner of the New Hampshire Writer's Project fiction SLAM contest and her work will appear in their upcoming e-book. While her roots are in rural New England, Ursula has traveled widely. She scuba-dives, swims, and is an avid hiker. Her first novel,
Purple Trees
, is available on
Amazon.com
.
Your next stop: We've invited two authors to participate in the My Writing Process Blog Tour. Every writer is different: Please be sure to visit their blogs next week to see how they respond to these questions! You won't want to miss . . .



Catherine Dougherty
(
http://catherinedougherty.com
), a New Hampshire native, is a fiction author and a former newspaper reporter, columnist, photographer, and Real Estate/Business Broker. She was the Lakes Region Coordinator of The Cozy Cap Project, making and donating thousands of hats for cancer patients undergoing chemotherapy. She was editor of The Cozy Cap Project Newsletter, and currently volunteers as social media chair for The Greater Lakes Region Making Strides Against Breast Cancer. Her debut novel
in Polyester Pajamas
was published in June 2012 and won the NH Writers' Project 2013/2014 Readers' Choice Award for outstanding work of fiction. Her second novel
in Woolen Bikinis
was published in 2013, and her third novel is due to be released later in 2014. She has written several essays and poems, and is a featured author in the 2012-2013 publication 50 Great Writers You Should Be Reading presented by
TheAuthorsShow.com.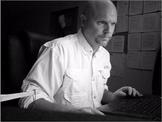 Author
Rob Smales
graduated from Salem State College in 1992 with a BA in English, but it wasn't until late 2010 that he started writing, focusing on short stories as a way to learn both the craft and the business. In 2011 he achieved publication, selling the story
Playmate Wanted
to Dark Moon Books. In 2012 his story
Photo Finish
was nominated for a Pushcart Prize and won the Preditors & Editors "Readers Choice Award for Best Horror Short Story of 2012." Rob's first book, a collection titled
Dead of Winter
, was released in December 2013, and won the Superior Achievement in Dark Fiction Award from Firbolg Publishing's Gothic Library the following January.
Dead of Winter
was subsequently reviewed on DarkMedia.com as "an elegant, disturbing, and poignant look into the world of ghostly apparitions". Rob resides in Salem Massachusetts, where he thinks, writes, and, occasionally, sleeps. Visit him at
www.robsmales.com
.